images conceits & lollygags

-- to the trade
Welcome to the home page of Michael Kurland. I write books, short stories, articles, essays, grocery lists, love letters, clever graffiti, excuses, and nasty notes to people who annoy me.
My latest book, Whatever the Cost, sequel to The Bells of Hell (see below) is now out in hardcover, also from Severn House. Same main characters, new madcap adventures.
The Bells of Hell, a pre-WWII spy/adventure novel which the publisher, Severn House, describes as "a Welker and Saboy Thriller" -- they being the lead characters -- is out in trade paper and is getting very good reviews. I'll post some of the reviews when I get a chance, but you can check them out on Amazon, B&N, or Goodreads (if you know of any others, let me know).
Who Thinks Evil, the fifth in the "Professor Moriarty is not as much of a villain as you've been led to believe" series is now out in trade paper. The first, The Infernal Device was nominated for both an Edgar and an American Book Award.
Check out the heading On Writing at the top of the page. It holds the latest in a series of essays on the craft of mystery writing, changed roughly every month. I've written a whole book on the subject called It's a Mystery to Me, available as an ebook or paperback (see below). Let me know what you think.
A short biography (written in the third person to imply a certain distance if not impartiality) lies under the heading Biography at the top of the page.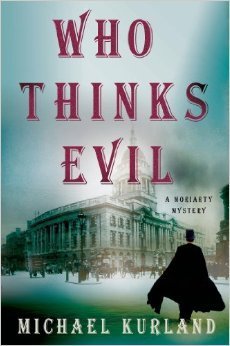 Anyone wanting an autographed copy of Who Thinks Evil can send me an email and we'll figure out the postage.

"A preposterous, entertaining farrago." -- Kirkus

"Don't miss the fifth entry in the smartly structured historical (after 2006's The Empress of India)." -- Library Journal

"Plenty of humor, wit and twists will keep both Holmes and mystery lovers well entertained." -- Historical Novel Society

(For full reviews see the entry in Works.)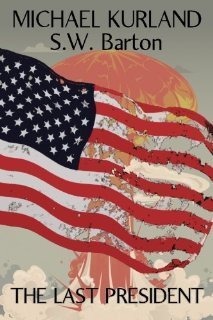 A morality lesson for our times, The Last President is set in an alternative reality where "All the President's men" do not get caught at Watergate. This "shockingly believable" novel presents the frightening scenario of what could happen if a powerful but paranoid American chief executive goes out of control. "—The dirty tricks have just begun; rape, murder, plot and counterplot...are nothing to this imperial President..."—Publishers Weekly. "[T]he authors have brought a chilling sense of reality to their fast-paced, smoothly-written thriller. It may be fiction, but it is close enough to fact to be genuinely terrifying."—The Miami Herald.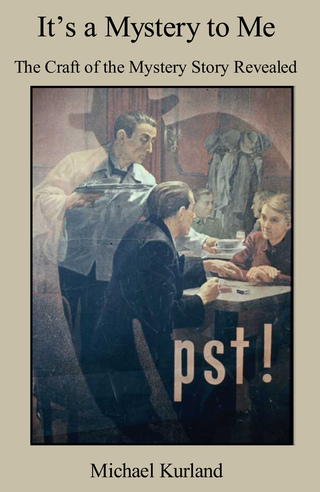 It's a Mystery to Me: The Craft of the Mystery Story Revealed in Eleven Chapters and a Couple of Interludes is my attempt to impart the wisdom that I have acquired over the years, by assiduously aping those who know how to do it well, as to how to plot and write mystery stories. It is available as a trade paperback through your local book dealer -- they may have to special order it for a month or two -- or an ebook (Kindle only at the moment) on Amazon.
If you'd like an autographed copy, email me.

[For now, the paperback of "It's a Mystery to Me" is being discounted from $10.95 to $6.98 on Amazon, the Kindle version is down from $6.99 to $6.63, for some reason, and Prime members can borrow it for free. Can't do better than that.]
The Kindle version of my sf novel Star Griffin is on sale on Amazon for only $2.99.

"...What seems at first an amusing but random spoof of contemporary extremes gradually develops into a light, engaging story that draws together its many elements in a series of clever, pleasing surprises." -- Publisher's Weekly

Here's the link: