Books
The Latest Moriarty - The professor solves a series of heinous murders , catches the killer, and saves the British Empire. With a slight assist from Sherlock Holmes. (Click on the title above for reviews)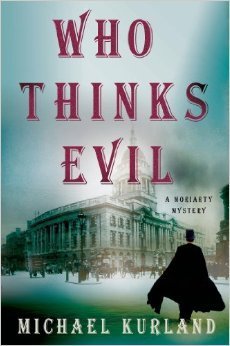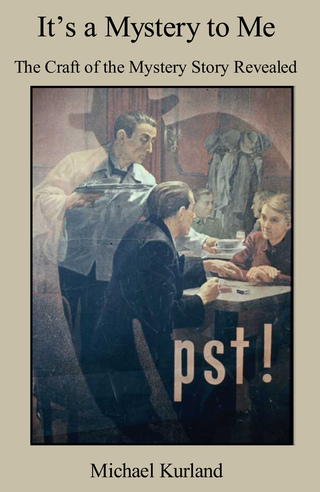 The Craft of the Mystery Story Revealed in Eleven Chapters and a Couple of Interludes

It's a Mystery to Me is a book every fledgling writer of crime stories should read and study. It's packed with the kind of practical advice, incisively and wittily presented, that only a seasoned professional can provide. Kudos to Michael Kurland for a masterful how-to-dunnit. -- Bill Pronzini

Michael Kurland's It's a Mystery to Me isn't just another how-to manual for writers. Anyone who loves mystery fiction will find much to think about in this lively and learned discussion of the many facets of the genre. — Steven Saylor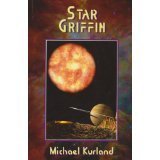 Special Deal!! a Kindle copy of my sf novel Star Griffin can be downloaded for only $2.99. Amazon won't let us make it any cheaper, but that's pretty darn cheap.

Here's a quote from the Publisher's Weekly review: "...What seems at first an amusing but random spoof of contemporary extremes gradually develops into a light, engaging story that draws together its many elements in a series of clever, pleasing surprises."

Middle book of the "Greenwich Village" trilogy, the other two being "The Butterfly Kid" by Chester Anderson, and "The Probability Pad" by TA Waters. "In 'Unicorn Girl' Kurland develops a very plausible theory of parallel universes within an exciting adventure while playing games with words, sentences, and what are essentially writing exercises..." -- paraphrased from Readers Guide to SF
Continuing the Lord Darcy novels of Randall Garrett, Lord Darcy and his forensic magician Master Sean O Lochlainn must solve the seemingly impossible murders of some of the Angevin Empire's leading wizards.
Sherlock Holmes vanishes down a London sewer early in Edgar-finalist Kurland's fun fourth novel featuring the sleuth's archenemy, James Moriarty (after 2001's The Great Game). In 1890, a quarter-ton of gold is being shipped from Calcutta to the Bank of England via the eponymous luxury liner, whose passengers include the evil professor, fellow villain Col. Sebastian Moran, and members of the semicomical "Limehouse Coneys," an assortment of urchins and London lowlifes under the direction of inscrutable Dr. Pin Dok Low. Escorting this treasure are 30 crack Highland Lancers commanded by Brig. Gen. Sir Edward St. Yves, who's traveling with his comely and seductive daughter, Margaret. Chaos bordering on slapstick ensues as Moriarty and Moran try to abscond with the bejeweled statuette "Queen of Lamapoor," which is also hidden aboard the luckless liner. Lots of Indian lore adds colorful background to this "seemingly impossible crime," before its satisfying, if not startling, resolution. -- Publishers Weekly
Kurland writes in a style that can only win praise from the Baker Street Irregulars, employing characters and situations set in what he calls the Conan Doyle 'fantasy' world 'which centers on London at the end of Queen Victoria's reign, the world of hansom cabs and gas lamps, coal scuttles and gasogenes, clever disguises, secret societies, and a pea-soup fog that surrounds, envelops, and turns every passing footstep into a mystery...' From whatever celestial outpost he now occupies, Conan Doyle must be beaming his approval.
–West Coast Review of Books